The Law of January 3, 1973 has betrayed France
The Law of January 3, 1973 has betrayed France
Who is responsible for the law of 3 January 1973?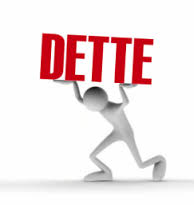 January 3, 1973, reform of the Bank of France
In the law on the reform of the Statute of the Bank of France, we find in particular that article 25 very short, which blocks any possibility of advance treasure:
"The Treasury can not be presenting its own effects on the bank discount of France. "
This means that Article 25 of the Law 73-7 of 3 January 1973 prohibits the Bank of France to give credit to the state, condemning France to turn to private banks and to pay interest; whereas before this law, when the state borrowed money, he did it with the bank of France, which he owned, lent him uninteresting.
In other words, before the French state had the right to coin money, and with this new law, he loses this right is at the same time left to private banks, who take the opportunity to enrich themselves at the expense of the State lending him with interest the money he needs.
This decision represents a privatization of money and bring the nation on par with any of its citizens.
The increase bottomless public debt originated precisely. Here is indeed a graph showing the evolution of the debt, and uninteresting. The red curve represents of course the debt recognized calculated with interest.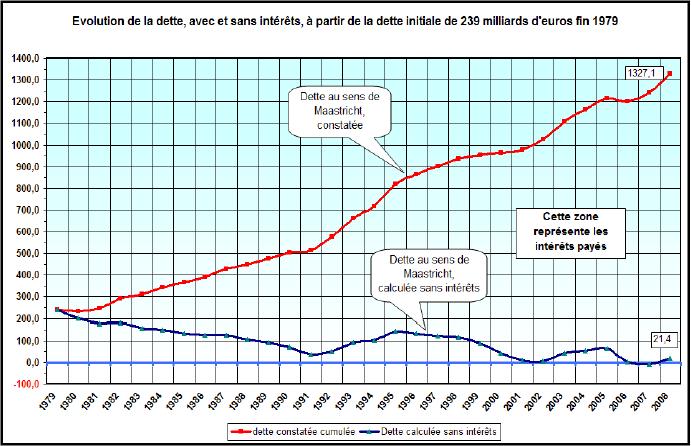 Debt at the end of 1979 was 239 billion euros (converted francs) already unjustifiable; Debt at end 2008 amounted to € 1.327 trillion! Between 1980 and 2008, debt increased by 1.088 trillion euros and we paid 1.306 trillion euros in interest.
1327 - 1306 = 21 Billion Euros! If we could create our money - do exactly what the right to private banks - the public debt would be almost non-existent today ..
(From http://www.alterinfo.net/La-loi-Rothschild-cause-de-l-endettement-de-la-France_a50918.html)